Household Moves Made Easy
With our highly trained staff, up-to-date equipment, and years of experience, we deliver your valued possessions safely, on time, and on budget.
As an agent for Allied Van Lines, we are part of a network of over 400 agents all working together to assist in your household move. We guide you through every step of your move, from packing your prized possessions in our air ride vans to placing your furniture in your new home. Our commitment to excellence allows us to offer dependable household moving services that are unsurpassed in the moving industry.
Use the links below for our regulatory agencies: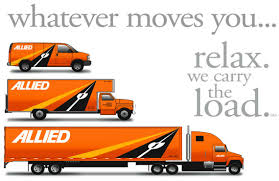 LOCAL HOUSEHOLD MOVES AND LONG DISTANCE WITHIN CALIFORNIA
Regulated by the Bureau of Household Goods and Services (BHGS): https://bhgs.dca.ca.gov/
INTERSTATE HOUSEHOLD MOVES WITHIN THE CONTINENTAL UNITED STATES
Regulated by the Department of Transportation: https://www.fmcsa.dot.gov and https://www.fmcsa.dot.gov/protect-your-move