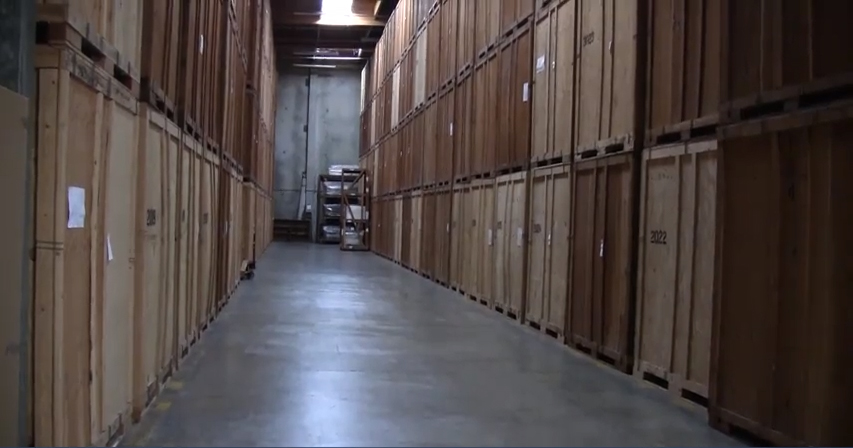 Not everyone knows there are two different types of storage facilities: self-storage and full-service storage. While both of these facilities serve the same essential purpose, in many ways they are quite different. But what are these differences? And which type of facility should you choose? Read on to learn more about these two storage options.
Self-storage (aka mini storage)
Self-storage is so named because all storage responsibilities are left to the customer. The customer rents one or more individual storage units (hence the name mini storage) and is given a key to access their unit(s) at any time. The customer is responsible for packing and unpacking each unit and making sure it's locked after they're finished. Because it allows for convenient, around-the-clock access, self-storage is a good option for those who need to frequently access their units to store or retrieve items.
Full-service storage
Whereas self-storage leaves everything to the customer, with full-service storage, all tasks are handled by the facility operators. The customer's items are inventoried, wrapped or padded as needed for protection, and packed into large storage containers, which are stacked via forklift into tightly packed arrangements in the storage warehouse.
Unlike self-storage, full-service storage facilities do not permit access whenever the customer wants. In order to access their items, customers must give advance notice (typically 24 hours) and pay a fee to have the facility operator retrieve, unpack, repack, and return their storage container(s). For this reason, full-service storage is best for those who don't require frequent access to their belongings. For example, if you're planning to live abroad for a year, full-service storage is a good option.
While full-service storage may cost more initially, it typically costs less than self-storage in the long term—assuming you won't need to access your items once they're stored. Plus, you'll enjoy the convenience and peace of mind that come with having your belongings inventoried, padded/wrapped and loaded by professionals.
Storage in transit
Full-service storage can also be beneficial for handling storage in transit. Let's say you've sold your home but still have a month or two before your new residence is ready to move into. In this case, you'll need a place to store your belongings as well as a means of transporting them to and from the storage facility. Your best solution is to arrange for a storage in transit service. Your mover will pick up your belongings and transport them to a storage warehouse. When the time is right, your mover will ship your stored items directly from the warehouse to your new home.
Further storage considerations
Here are some additional things to consider when deciding between self-storage and full-service storage:
Space constraints: With self-storage, you're limited to the size of your unit, which means if all of your belongings don't fit, you'll need to rent another unit. In contrast, with full-service storage, items are packed into containers, and an additional container is much more affordable than an additional mini storage unit.
Packing protection: With self-storage, if you need furniture padding or other protection for your items, you'll need to purchase it yourself. In contrast, with full-service storage, padding and wrap are provided by the facility.
Truck access: Full-service storage facilities are big enough for a moving truck to enter, which makes packing outgoing items easy. In contrast, due to the small size of mini storage facilities, you'd need a smaller vehicle to access your unit and transfer your storage to the moving truck—an additional step that would add to your timeline and budget.
Need full-service storage in Sonoma County?
In the end, you'll need to decide for yourself which type of storage facility is right for your needs. If you're looking for full-service storage, we invite you to visit our 35,000-square-foot, state-of-the-art storage warehouse in Rohnert Park. Whether you're in need of long-term storage or storage in transit services, Santa Rosa Moving & Storage is ready to take care of you and your belongings.
Learn more about storing your belongings with Santa Rosa Moving & Storage.